Your Shopping Cart | Check Out
100% Pure Ground Premium Black Cumin Seed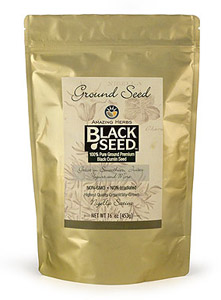 Use Amazing Herbs Ground Black Cumin Seed instead of black pepper to add a peppery zest to your food. Sprinkle this on foods like soups, salads, meats, vegetables or pasta.
Black Cumin seeds are full of healthy EFA's, dietary fiber and powerful anti-oxidants.*
.
*These statements have not been evaluated by FDA. These products are not intended to diagnose, treat, cure or prevent any disease.