Home > Doliva Skin Care > Willow Herb Capsules
Your Shopping Cart | Check Out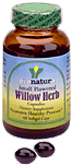 Small Flowered Willow Herb Capsules
Pronatura's Small Flowered Willow Herb Capsules is an effective treatment for all kinds of prostate complaints from simple inflammations to infection. Take two capsules three times daily, preferably with Small Flowered Willow Herb Tea.

Calendula (Marigold) Ointment
Pronatura's Calendula (Marigold) Ointment brings a fast relief to pain in wounds, will disappear varicose veins, brings swift relief in phlebitis varicose ulcers, fistulas, frost bites & burns. It is excellent for Athlete's foot, rough dry skin, and baby care.
Pronatura is pleased to offer it's customers product brochures and literature upon request.
Pronatura.
Call: 1-800-555-7580
Providing Years of Exclusive Medical Recipes from Europe.